What is computer guided implantology?
Today, more than ever, patients who undergo implant surgery have very high expectations regarding the functional and aesthetic results of the interventions.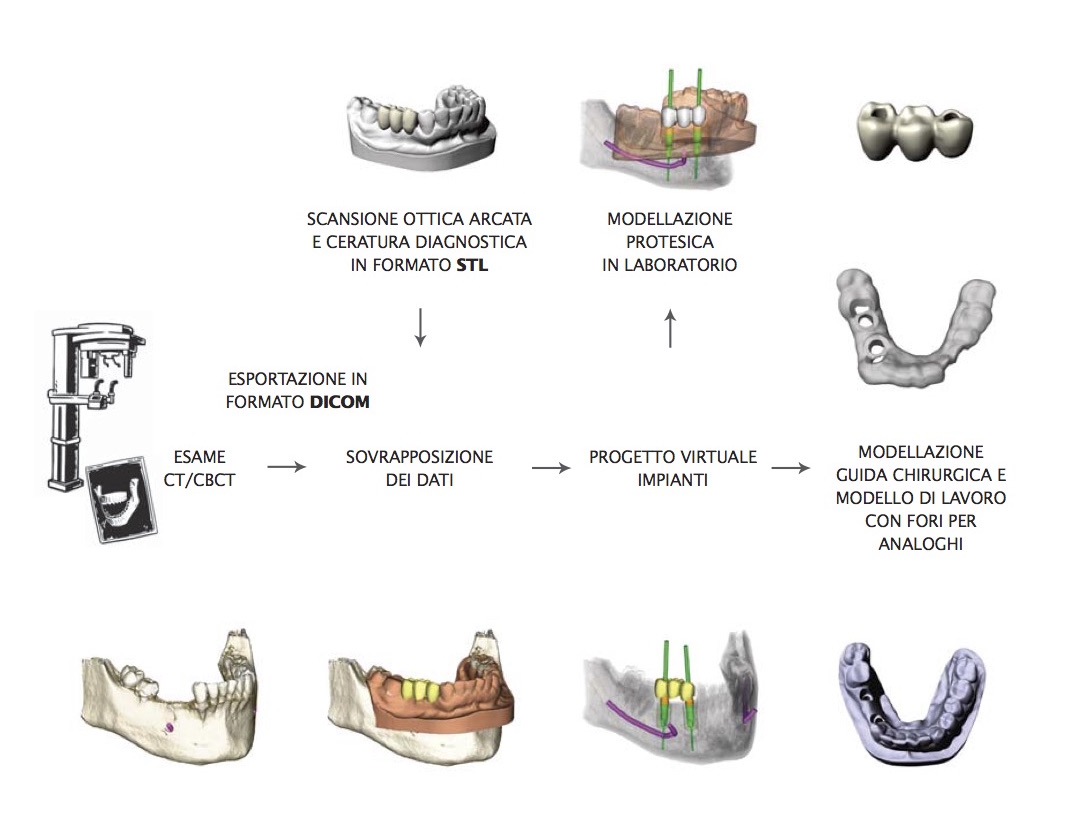 They expect faster healing times, less invasiveness and better pain treatment during and after surgery, and they expect the immediate positioning of the prostheses on the implant.
Fortunately, thanks to the introduction of computer-guided implantology (or assisted) it is possible to simulate the intervention of insertion of the installations,. This technique makes it possible to speed up and make diagnoses and treatments safer and more precise
the patient must undergo a 3D CT scan (Dental Scan), through which the dentist can develop, by means of a specific software, a three-dimensional model of the dental arches, in order to preliminary design the insertion of the implants.
traditional implant surgery is in fact based on radiological findings two-dimensional and therefore has limits linked to the impossibility of assessing the volume of the bone tissue with extreme precision (in particular the height in the various anatomical regions), which can cause inaccuracies and operational errors, even serious ones.
With the guided implantology , instead, you use three-dimensional images of the area to be treated (including the entire oral cavity), thanks to the help of CT type radiological machinery , which allow the reconstruction of a three-dimensional anatomical model , true to the patient's anatomy.
The anatomical model is then imported into specific 3D software , which virtually simulates the positioning of the implants, which allows you to determine the right inclination and parallelism between them, through a path driven.
For virtual design ISOMED has developed the software IsoGuide , which allows the design of the two phases, surgical and prosthetic, to all professionals .
The data obtained from the CT scan are processed by a software and sent to a special center, where a surgical template (resin template) will be built. The template has holes in the shape of a small tube, which act as a guide for inserting the implants. Thanks to it, the dentist will be able to place them in the most suitable position according to the bone and anatomical structures to be respected, without incision of the gum and stitches. In this way, the intervention on the patient will be performed with maximum safety and precision .
This technique can be used by patients who need dental implants for the replacement of several missing teeth or patients who already wear span> removable prostheses And want to make them fixed.
This type of surgery does not involve the use of scalpels and sutures; for this reason it is less invasive than traditional implant surgery. Thanks to the help of technology, the dentist and the dental technician are able to work with great precision. The less invasive nature of computer-assisted implantology almost always allows the application of a fixed temporary prosthesis on the implants within 24 hours of their insertion ( immediate-load ).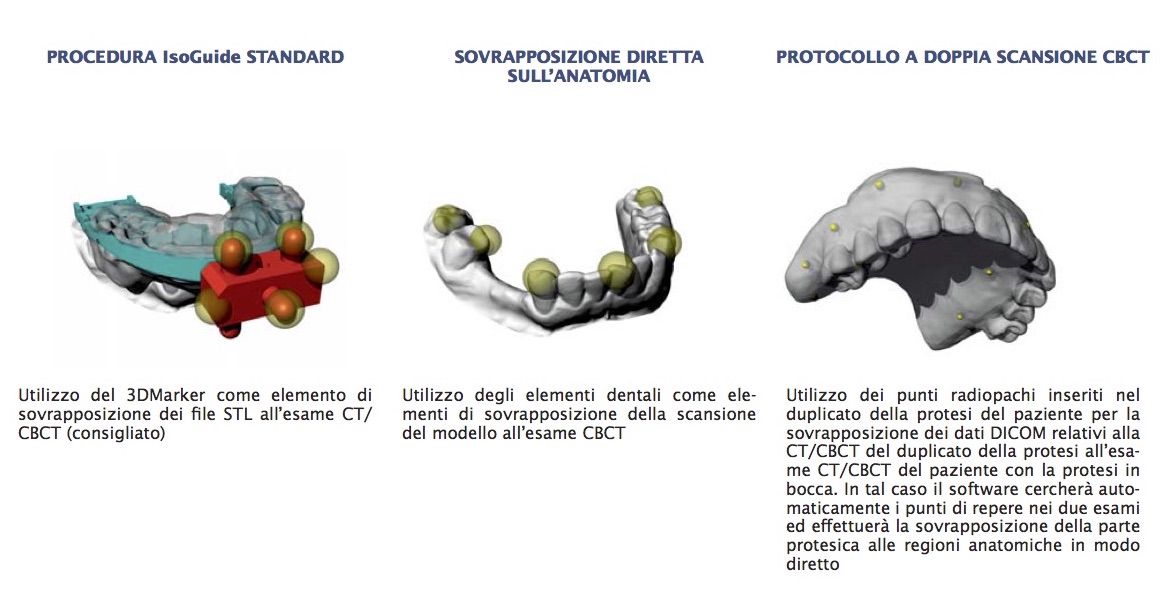 There are no other recent articles.